Arioso
Jul 30
Jul 24
[video]
Jul 10
[video]
Jun 30
Alexander Lubyantsev—unrewarded talent
Alexander Lubyantsev plays Scriabin - Piano Sonata No. 5, Op. 53,
from XIV International Tchaikovsky Competition - Round II.
He was eliminated and was not qualified for the final.
What is a raison d'être of the competition if they don't celebrate such an inspiring, promising talent. A big deviation from the orthodox?
Maybe, he needs to structure the piece better by organizing each fragment to give a consistent concept.
His Chopin is not an orthodox performance but it is very brilliant.  I believe he deeply loves Chopin. (But was not accepted by the jury….They should have given him another chance.)
(from the round II of Tchaikovsky Competition)
Hope that he will hold on and enjoy playing for people.
Last year I was very much disappointed by the result of the 2010 Chopin competition.  They tried to select someone from Europe who is "outstanding" stage performer and failed, with the result never convincing, because of the "democratic" way of voting.  
Another performance in 2006
Paganini/Liszt
Journalists and musical critics from the leading mass media outlets of Moscow and St Petersburg, which worked during XIV International Tchaikovsky competition have announced the Independent Prize of the critics (and 150.000 rub - thanks to THE MIKHAIL PROKHOROV FOUNDATION) to be given to him.  (July 25, 2011)
Jun 24
Memorial service for Norio Ohga
Norio Ohga (1930-2011), former chairman & president of Sony Corporation passed away in April.  Well known as a business executive, opera singer & conductor, Ohga supported musicians and music activities financially.  He studied in Munich and Berlin and kept friendship with Herbert von Karajan.  The memorial service for music fans was held this week at Tokyo Bunka-kaikan (cultural hall, Ohga was president).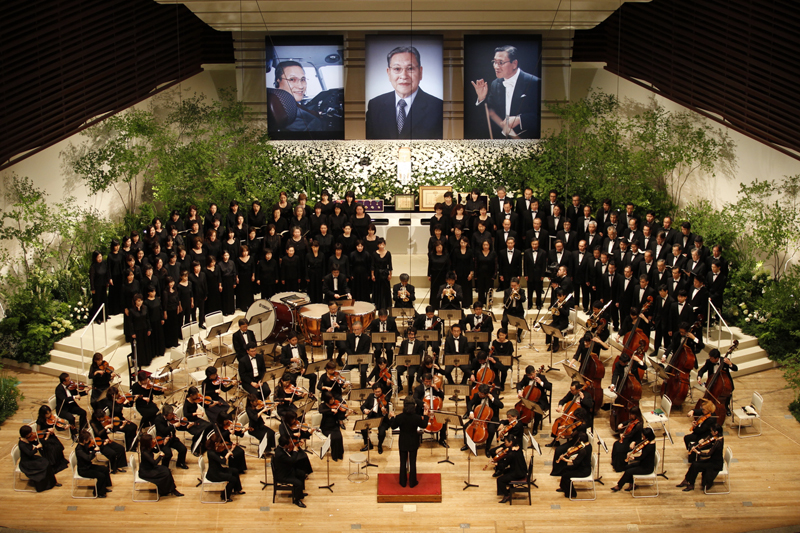 Tokyo Philharmonic Orchestra (Ohga was president of the orchestra)
Conductor: Naoto Otomo
In the summer of 2008, Ohga invited Krystian Zimerman, a friend for long years, to Karuizawa Ohga Hall, a hall built by Oga's donation, to help him give a charity concert (for the victims of a big earthquake in Niigata, 2007). Zimerman changed the planned program and played Chopin's sonata in B to meet Ohga's request.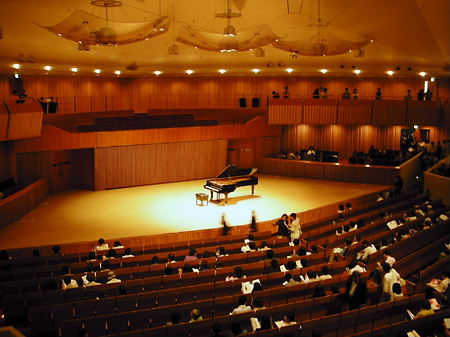 Karuizawa Ohga Hall, July, 2008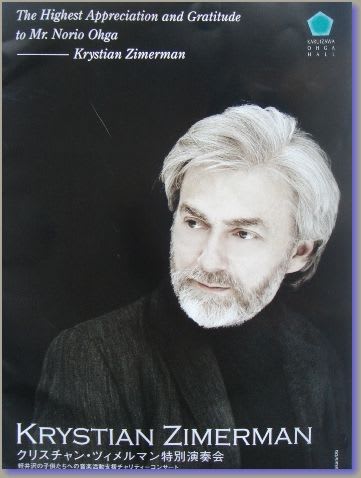 Jun 20
Jun 17
Yonghoon Lee for Don Carlo by MET (June 5 in Nagoya, 10, 15,18 in Tokyo)
Elisabetta: Marina Poplavskaya replacing Barbara Frittoli
Princess Eboli: Ekaterina Gubanova replacing Olga Borodina
Don Carlo: Yonghoon Lee replacing Jonas Kaufmann
Rodrigo: Dmitri Hvorostovsky
Philip II: Rene Pape, Stefan Kocán
Conductor: Fabio Luisi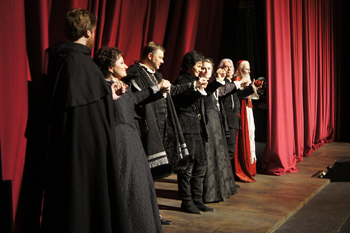 Pictures are from Japan Arts website
http://ja-opera.seesaa.net/article/210137882.html 
I was asked to collect audiences' impression of how Yonghoon Lee was as Don Carlo during MET Japan tour.  He was appointed as Don Carlo on the sudden cancellation by Jonas Kaufmann.  I didn't go to this opera and browsed blogs (actually there are tons of blog posts about MET Japan tour 2011). 
Overall, people were impressed favorably by Lee's youthful and powerful voice. But Lee was overly scrutinized as a replacement of Kaufmann.  An opera fan said the way he sings is flat, lacking expression, and often was supported by his colleague in duet.  Sometimes he was off his surroundings. But he is handsome and tall and has something appealing about him.  A friend of mine, who is a big fan of opera, said "Yong-sama (=dear Yong) was good!  It was a big opportunity for him.  I'm looking forward to seeing him grow further."  Another said "we saw a star was born!!"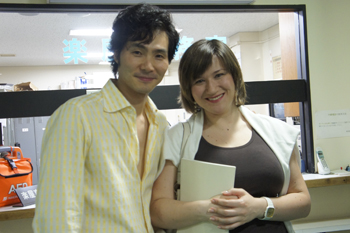 Yonghoon and  Gubanova, Nagoya
http://ja-opera.seesaa.net/article/209115666.html
It was a pity that Poplavskaya was not always accepted well.  People had high expectations on Frittoli who was taken away to La Boheme and a bit disappointed. But a fan said," her acting was noble." 
And overall, people praised Luisi and the orchestra. I agree.  In La Boheme, the MET orchestra was wonderful, wonderful, always keeping optimal harmony with songs and each sound was just beautiful.  Luisi was perfect.  He will direct PMF Orchestra in August and my husband and I are looking forward to their concert in Suntory Hall.
Peter Gelb, General Manager of MET, gave a few words of welcome at the beginning of all the performances.  Words of condolence to the victims of the 311 disaster, apology for many replacements and thanks for coming.  All the audience were given a program pamphlet for free (usually it is20 dollars).
I just want to thank them for coming here under the difficult situation of Japan. We were uplifted by the professionalism of the members, although many of us still have a sense of guilt for doing something enjoyable such as going to concert/opera while there are still 100 thousand displaced people living in shelters and thousands are still missing.
I could not find Lee's Don Carlo. It is from Toska.
[video]
Jun 16
La Bohème by The Metropolitan Opera in Tokyo
On June 11, I went to La Bohème performed by The Metropolitan Opera, now touring in Nagoya and Tokyo between June 4 and 19. (La Bohème, Don Carlo, Lucia di Lammermoor & a special concert by MET orchestra.)  It was very grateful that MET didn't cancel the Japan tour under the current difficult, post-disaster situation in Japan.  But there were many cancellations by individual artists.  As for La Bohème, Anna Netrebko decided not to come for fear of the nuclear matter at the 11th hour, and Barbara Frittoli, who was to perform for Don Carlo, replaced her to sing as Mimi.  The conductor was Fabio Luisi on behalf of James Levine, who could not come because of the health reason.
Cond. Fabio Luisi (replacing James Levine)
Mimi Barbara Frittoli (replacing Anna Netrebko)
Musetta Susannna Phillips
Rodolfo Piotr Beczała
Marcello Mariusz Kwiecien
Shaunard Edward Parks
Colline John Relyea
Benoit and Alcindoro : Paul Plishka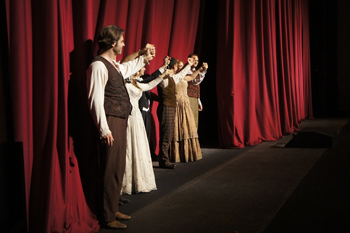 All was wonderful.  Singers, orchestra, conductor, scenery, staging, all worked in harmony with the highest level of professionalism.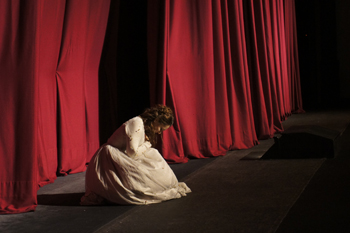 I was especially touched by Frittoli.  Her beautiful voice, acting…she has a special, charming wand.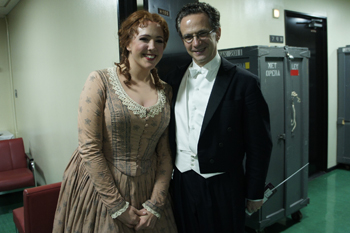 Musetta was cute!!
Maestro Luisi proceeded ahead with the wand of accuracy and sensitivity. 
Piotr Beczała as Rodolfo. (from Poland!!)
↑Photos from Japan Arts website.
http://ja-opera.seesaa.net/article/209224694.html
You can see photos of beautiful scenes on Nei Abe's website.  Abe is a music critic.  The audience in Tokyo was given "a joy of life" by their professionalism, according to Abe.
"Barbara Frittoli had it all, voice and acting,Frittoli it was a great singing of "Si. Mi chiamano Mimi" and in ended in a marvellous "O soave fanciulla". 
Barbara Frittoli in great voices and the acting was great. Act 4 was really emotional and for once tears started to roll when this Rodolfo understands that his Mimi was dead. Even hardened opera fans would be brought to tears by this ending. The applause from the audience was by every act and aria more intense especially for Barbara Frittoli.
It was a great night of the opera."
↑ From Frittoli's website.  (I wanted to post the link to her website, but it was not possible due to a technical reason, so this is a copy from her website.) 
**The photos remain the property of their owners.  No copyright infringement is intended.
Jun 15
[video]